Repair or Replace Roofing FAQ for Middletown
---
---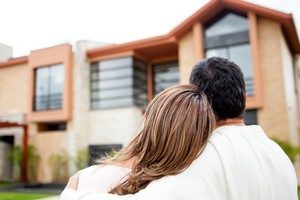 It can be a stressful decision when trying to figure out whether the roof can be repaired or if it needs to be replaced. Serrano II Inc. understands that you need an honest answer when it comes to the condition of your Middletown roof.
Our professional roofing contractors will always be honest with you about your roof! You can rely on our expertise and advice whether your roof needs a replacement or just needs to be repaired. Here are a few questions that homeowners ask about roof repair vs. replacement.
Signs You May Need Roof Replacement
A professional roofing contractor can tell you whether it's better to 'replace your roof' or repair it. When our roofing contractors conduct a roof inspection, we use a comprehensive checklist of assessment items so we can give you a detailed report about the condition of your Middletown roof.
You'll also have written recommendations from the roof inspector about whether it's more feasible to replace the roof rather than to continue repairing it. There are some signs you may be able to see, but many are in hidden areas underneath shingles, in the corners of your attic space, and other locations that have to be scrutinized by someone who has the training to recognize them.
In fact, many people don't realize they even have a roof problem until a leak occurs. But by then, the damages have already become quite extensive and expensive. Having a roof inspection done every few years or after storms or hail damage is important. Here are some things you can take a look at yourself that will be obvious.
Ceiling Stains
Sagging Ceiling Drywall
Worn, cracked, curled, or missing shingles
Streaks and/or stains on the exterior walls
Streaks and/or stains on the roof shingles
Missing or loose flashing (around vents and chimneys, etc)
Sagging or staining under roof deck (can see from attic)
Q: What are some signs that a roof needs to be replaced?
A: Frequent leaks, missing or torn shingle edges located around the edge of the roof, excessive shingle granules in gutters, and interior ceiling spots can signal roof problems. Age is another indicator that the roof should be replaced. If your roof is 20 years old, it could be at the end of its lifespan.
Q: My roof is leaking. Do I need to have it completely replaced?
A: Not necessarily. Our crews can often make repairs to extend the life of a roof that is otherwise in good condition. However, if a roof is demonstrating many symptoms of age and wear, replacement may be the only option. Things like loose flashings and missing shingles can normally just be repaired. There are times when only a section of the roof should be replaced and not the whole thing.
Q: How do I decide which roofing material to use?
A: Choosing which type of roof is right for you will depend upon numerous factors, including your budget, taste, and needs. Before making your choice, consider the life-cycle cost of your roofing material. Some materials, although initially more expensive, require less maintenance and have a longer life expectancy than others. An asphalt shingle roof might last 20 years, but a metal roof can last more than 50 and would be more cost-effective in the long run.
Q: How do I know if I have hail damage to my roof?
A: You may be able to see severe hail strikes that dent the shingles from the ground, but most often hail damage is not visible to the untrained eye. If you've experienced hail in your area, call us to schedule a professional inspection.
Q: What is an ice dam?
A: Ice dams are formed by the thawing and freezing of melted snow at the eaves. The ice dam can force water up and under shingles, causing leaks. In areas where winter temperatures frequently drop below freezing, ice dams can cause serious and expensive damage to a roof and to the structure of a home.
Q: How long do asphalt shingles last?
A: Shingles come in different grades. The better the grade, the longer the life expectancy, which can range from 15 to more than 40 years.
Q: What is the lifespan of a metal roof?
A: New alloys and coatings make metal roofing panels more durable, with extended life cycles that exceed those of shingles or shakes. Today's metal roofs can be expected to last at least 50 years.
Q: How long will it take to replace my roof?
A: Most residential roofing jobs can be completed in a single day. If a roof takes more than one day, we clean and secure the site at the end of each day and take care to protect any vulnerable areas from the weather.
Q: Will you clean up after my roofing project?
A: Yes. At the end of the job, we conduct a thorough clean-up and walk-through. You approve final cleaning upon completion, and we won't leave until you are happy!
Quality, functional roofs are crucial to any building structure. We invite you to call us at 845-692-2226 to see how Serrano II Inc. can assist you. You can also reach us by filling out our convenient online form.