Experienced and Professional Washingtonville Roofing Contractor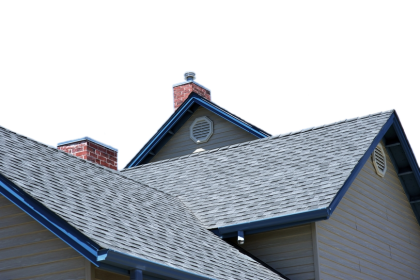 For two generations, our Washingtonville roofing contractor has developed a tradition of providing extremely high quality services to Washingtonville residents. Since 1968, this tradition has had one singular focus: to exceed customer expectations through the exceptional quality of our work. Our professional roofers constantly seek to provide the most customized and highly versatile roofing services possible.
Our Washingtonville roofing contractors are all professionally trained and licensed. Our Washingtonville Roofing Contractor is highly knowledgeable and extensively experienced. We take a great deal of pride in our work, and that pride is reflected throughout the end quality of our expertly performed roofing services. Washingtonville homeowners and business owners can feel confident that we will get the job done right the first time around.
Call us today if you are interested in hiring a professional roofing contractor in Washingtonville. Our professional roofers have the skills to service all of your roofing needs, from installation to replacement. We also handle all of your above-head needs, including gutter services, attic insulation services, skylight installation, and more. We are happy to answer any questions that you may have, and we can schedule your appointment today.
Washingtonville Roof Installation and Replacement
Washingtonville Roofing Contractor has the skills necessary to handle your most extensive roofing projects. Whether you own a residential or commercial property, we have the ability to install or replace your entire roofing system.
Our Washingtonville roofers treat these extensive projects as substantial investments that should stand the test of time. As such, we only use the highest quality materials and installation techniques to ensure that your roof lasts as long as possible.
Our roof installation and roof replacement services are aimed at improving the aesthetics of your property exterior. In addition, our roofs are built to provide your property with the highest level of protection for the longest time period possible. With these dual focuses in mind, we can guarantee that you and your family will be completely satisfied with our professional roof installation and replacement services.
Washingtonville Roof Repairs and Inspections
In order to ensure that your roofing system lasts for as long as possible, it is important that you repair any roofing damage as soon as possible. Our professional Washingtonville Roofing Contractor has the ability to identify and repair all manners of roofing damage. Whether your roof is slightly degraded as a result of normal wear and tear or your roof has suffered significant damage during a severe weather event, our professional roofers have the skill necessary to return your roof to optimal conditions.
In an effort to help you monitor the state of your roof, our roofing contractors provide routine inspection and maintenance services. We recommend that you have your roof professionally inspected at least once every three years. In this way, you can feel confident that the property is adequately protected by a high-functioning roof.
If you need to hire a professional Washingtonville Roofing Contractor, call Serrano II Inc at 845-692-2226, or fill out our online request form