Middletown Roofing Contractor Providing a Full-Range of Exceptional Services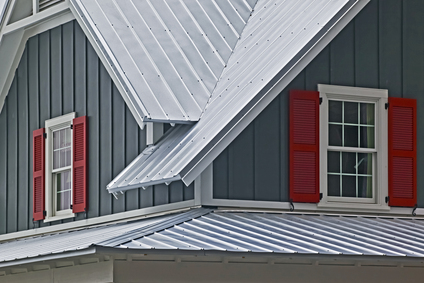 At Serrano II Inc, our Middletown roofing contractor has over thirty years of experience providing local residents with the highest quality roofing services. Our team has developed an exceptional reputation over this time frame because we are constantly focused on maximizing customer satisfaction. In every roofing project, our contractors are focused on providing customers with long-lasting, beautiful additions to their homes or businesses. In this way, we can ensure that your will be pleased with the results of our roofing services.
Our Middletown roofers are all highly trained, extensively knowledgeable, and professionally licensed. At Serrano II Inc, we believe that our success is based on your good will. As such, we treat every project with the utmost respect, putting our best effort forward each and every time. Our roofing contractors take and immense amount of pride from their work. For these reasons, you can feel confident that you hired the right contractors when you hire our premier roofing team.
Because of our extensive experience, our roofers have the ability to handle all of your roofing needs. We specialize in both commercial and residential roofing tasks. We are adept at projects at all stages of a roof life, from installation to replacement.
Call us today if you need to hire a professional roofing contractor in Middletown. Our courteous staff would be happy to answer any questions that you may have. We would be happy to schedule your appointment today.
What Middletown Customers Say About Us
Serrano II Inc. is Rated: 5 / 5
based on these 5 happy customer reviews.
---
"The three man work crew were fantastic! Very efficient, professional, hard working, pleasant and neat. Worked very hard to complete the roof in one day – 12 hours straight! Can't thank them enough. My mind is at ease now – no more leaks!"
---
"Very efficient staff!"
---
"Very neat and professional work!"
---
"Every contact I had from the owner to the laborers was highly professional and courteous. All activities took place almost to the minute of the times that had been estimated. The cleanup of debris from the first two sets of shingles was perfect.""
---
"The new roof was completed on Friday, July 7. I just want to tell you how pleased I am with the courtesy, professionalism and diligence of the crew that completed the job. I truly feel the I have many, many, many years of no roofing problems to look forward to. This is by no means a small comfort. I would be pleased to be placed on a list of customers for referrals."
---
If you need to hire a professional Middletown Roofing Contractor, call Serrano II Inc at 845-692-2226, or fill out our online request form.