Customized Middletown Commercial Roofing Services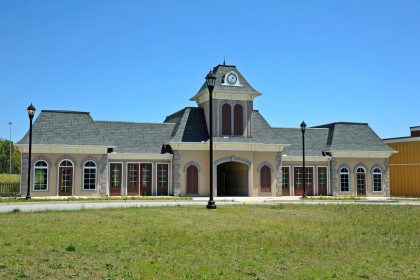 Our Middletown Roofing Contractor has an extensive amount of experience servicing commercial roofing needs. We specialize in all types of roofing installations, including complex Middletown Commercial Roofing projects. We understand the diversity of the commercial roofing systems. Our experts are certified by the leading manufacturers of commercial roofing materials to install their products.
Over the last two generations, we have developed a reputation as the premier Middletown Commercial Roofing provider. We have developed this reputation because we provide customized roofing services that meet all of your business needs. In addition, we realize that your business needs to keep operating during the roofing process. As such, we minimize obstruction to your parking facilities and entry ways to keep your operations flowing smoothly.
Call us today if you need to hire a professional roofing contractor with the capability of servicing commercial properties. Our professional staff is always happy to answer any questions that you have about our services or your property. We can schedule your Middletown Commercial Roofing appointment today.
Commercial Flat Roofing Specialists in Middletown
Commercial flat roofs pose some of the greatest challenges for an inexperienced roofing company. Large flat expanses, heating, air conditioning machinery, air vents and piping, all create obstacles to making a roof watertight and long lasting. If you hire the wrong roofing contractor, it is likely that your commercial roof will suffer from improper installation. This improper installation will result in water damage which can seriously threaten your valuable investment.
At Serrano II Inc, our professional roofing contractors have the experience and craftsmanship when it comes to product installation on flat roofs. We guarantee that we will meet and exceed requirements for commercial roofing of all types. In this way, you can feel confident that you are receiving the highest quality Middletown Commercial Roofing services possible.
Commercial Pitched Roofing Specialists in Middletown
At Serrano II Inc, our professional roofers are some of the most versatile in the business. We are also extremely adept at servicing all commercial pitched roofs from installation to replacement. In our commercial pitch roofing services, we strive to beautify the exterior property while protecting your valuable assets well into the future.
Commercial pitched roofs are generally made of either shingle or metal materials. Our roofing professionals are very experienced with both of these roofing materials. We can provide you with expert advice about the durability and maintenance requirements of these materials.
Our roofers will provide you with sample materials so that you can choose the pitched roofing materials that best enhance the aesthetic appeal of your commercial property. Pitched roofing is a unique option that can set your commercial property apart from other businesses.
If you need to hire a professional Middletown Commercial Roofing Contractor, call Serrano II Inc at 845-692-2226, or fill out our online request form.