Expert Middletown Roof Cleaning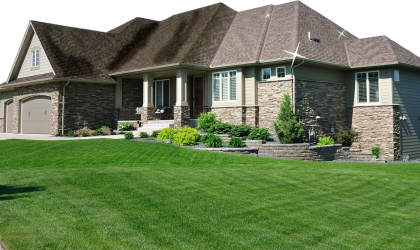 The roof of your Middletown property goes a long way in defining the overall look of your home or business. Because the roof takes up a substantial portion of the exterior surface area, it is often the first feature that a person notices when observing your property. If the surface of your roof is dirty, that first impression of your home or business will be a poor one.
At Serrano II Inc, our Middletown roofing contractors have the ability to service all of your roofing needs from installation to replacement. Our roofing contractors are especially adept at Middletown Roof Cleaning services. We guarantee that after our roof cleaning services your Middletown roof will be restored to a state of beauty.
Call us today to schedule your Middletown Roof Cleaning Service. Our courteous and polite staff is always happy to answer any questions that you may have. We are glad to discuss the nature and process of our services with you. We would be excited to schedule your appointment today.
Roof Cleaning Services Improve your Middletown Property
If your Middletown roof is stained by dirt, rust, mildew, or other unsightly materials, your property suffers significantly. For residential properties, you and your family do not enjoy your home to the fullest extent possible. In addition, the value of your home is significantly harmed because a dirty roof drastically reduces the curb appeal of your residence.
For commercial properties, a dirty roof causes your business to suffer significantly. Potential customers and clients will judge your business by the state of your property's exterior. If they notice that your roof is not properly maintained, they will not feel confident that you will properly perform for their needs.
Our Middletown Roof Cleaning services resolve all of these problems. They increase your family's enjoyment of your home as well as maximize the curb appeal of your property. For your business, customers will see that your take the effort to present a professional atmosphere. Clients will feel more confident about the services you provide.
Roof Cleaning Provided by Middletown Roofing Contractors
Our Middletown Roofing Contractor are especially equipped to handle your roof cleaning needs. Your roofing system is an intricate system that must be handled by experts. Certain cleaning methods are not appropriate for certain roofing materials. For example, power washing can cause asphalt shingles to be ripped off the surface of the roof.
Because our Middletown Roof Cleaning specialists are intimately familiar with all manners of roofing materials, we understand the cleaning methods that are best suited for your property. We guarantee that we will restore the beauty of your Middletown roof without causing any damage to your property. You, your family, and your customers will be completely satisfied with our roof cleaning services.
Recent Articles
3 Roof Maintenance Tips You Should Know For Summer

Summertime is right around the corner, and that means warm weather, family trips, vacations, and backyard barbecues among many other things. In addition to the warmer weather and blue skies that most of us dream of, we can also expect the usual summer showers that inevitably pop up during the warmer months of the year.…

Read More

Proper Attic Ventilation and Insulation Saves Energy and Protects Middletown Properties

Your Middletown home or business is a vastly important investment. You and your family rely on your home for comfort and security. You, your family, and your employees depend on your business for their livelihoods. Because these properties are so important, it is imperative that you take the proper steps to keep them protected. When…

Read More

If you need to hire a professional Middletown Roof Cleaning expert, call Serrano II Inc at 845-692-2226, or fill out our online request form