Skylight Repair on Rose Street in Florida, NY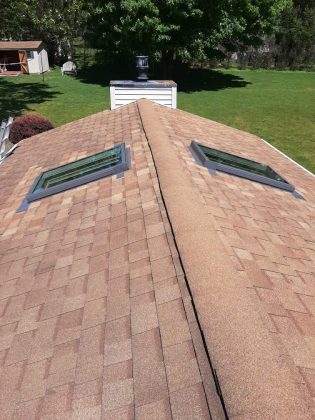 The homeowner had contacted us about a leaking skylight, which was important to fix as to prevent water damage to the home and the contents inside. We first removed the shingles surrounding the skylights. Once removed the skylights were reinstalled with ice and water shield. Also flashing was installed to help keep water from building up at the seams of the skylight, finally the shingles were reinstalled and the home was once again sealed tight. This job took about a day to complete.
---
*Brand Used: Velux, Owens Corning
---
Service Used: Skylight Repairs
---
Roof Shampoo Project Gallery
---
If you are looking for skylight repair services in Florida, NY, call Serrano II Inc at 845-692-2226, or fill out our online request form.