Shingle Roof Replacement In Middletown, NJ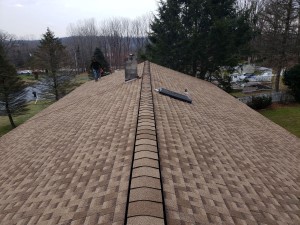 The home owner called about replacing their roof. Along with our estimate there was water damage found on the roof. We stripped the old roof off and installed new GAF timberline HD in Shakewood, GAF Ice and Water Shield.
---
*Brand Used: GAF timberline HD
---
Roof Replacement Project Gallery
---
If you are looking for roof replacement services in Middletown, NY, call Serrano II Inc at 845-692-2226, or fill out our online request form.