Roof Cleaning to Remove Algae in Warwick, NY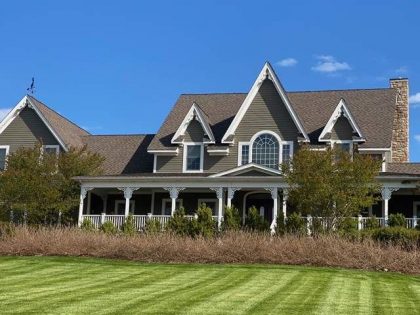 The homeowner's roof was covered in algae. To solve this problem the NON-bleach eco-friendly, low pressure roof cleaning which uses a proprietary soap, specially formulated and buffered to be safe on all asphalt and fiberglass shingles, was used. In addition to cleaning the shingles, dirt and loose granules were washed out of the gutters to help prevent blockage of water into the gutter downspout.
---
Service Used: Roof Cleaning
---
Roof Shampoo Project Gallery
---
If you are looking for roof shampoo services in Warwick, NY, call Serrano II Inc at 845-692-2226, or fill out our online request form.