Shingle Roof Repair Or Replacement Company In Middletown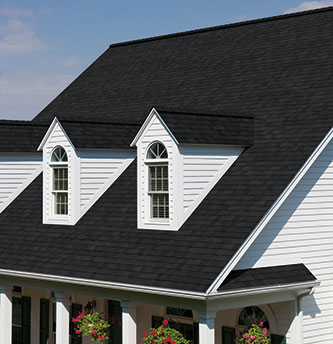 The shingles on your New York home need to keep the surfaces underneath protected from moisture and impact damage. When shingles get old or become loosened by the wind and weather, it's important to repair or replace them. For this, you'll need a local Middletown roofing contractor.
Serrano II Inc is a local roofing company who offers Middletown roof repairs and replacement service. We can help you match your shingles or replace your roof with an all new shingle style.
Getting your roof in good shape again is important. You may need emergency repairs after a storm, so quick response is a necessity. You'll also want to be sure you find an experienced roofing contractor who will install or repair your roof shingles correctly.
We have the knowledge, skill, and experience to help you with your roof damages. As a second generation building contractor who has a tradition of excellence since 1968, you can count on our expert workmanship.
Call today for a quick quote or to schedule another service.
Residential & Commercial Roofing Services
Shingle Roof Repairs
Shingle Roof Replacements
Skylights
Roof Maintenance Services
Flat Roofs
Metal Roofs
Asphalt Shingles
Composite Shingles
Wood Shake Shingles
Fiberglass Shingles
Slate Shingles
Tile Shingles
Shingle Roof Repairs
After time, a shingle roof can get damaged by hail or constant erosion from sun and wind damage. Tiny hairline cracks can develop as the material ages. Once the shingles start cracking like this, water can get past the shingle barrier and leak into the roof structure.
Shingles also become loose due to vibrations from the earth. They also loosen due to temperature changes which make them expand and contract. Repairing the shingles as they become damaged is important. Most of the time, the damage is limited to a small area which can easily be repaired.
If you have a loose shingle or two, it can cause significant water damages underneath. Call us when you need shingle repairs and your roof structure will stay protective as long as it should.
Roof Replacements
If it's time to replace old shingles, you will have a number of options to choose from in new shingles. There are all types of shingles to choose from today from standard asphalt shingles to high-end metal or slate roof shingles. There are also plenty of options in between.
What matters is choosing quality made shingles and a good roofer to install them. With Serrano II Inc, you get the best of both. We can help you find the best options for a beautiful new roof that lasts. The installation will be flawless. Give us a call when it's time for your Middletown roof replacement.

If you need Roofing Services in Middletown, then call Serrano II Inc at 845-692-2226, or fill out our online request from.